Product Overview
Product Details
FIRST Spray type Toilet Cleaner in Singapore now with improved formula. No more tedious work to keep your toilets clean with the Magiclean Daily Care Toilet Foam Spray! Just a few sprays a day keeps the stains away. It's unique upside down spray format is made for easy cleaning of entire toilet bowl (inside bowl, toilet seat / cover, outside toilet bowl). Formulated with crystal polymer technology that forms a shied with each use, preventing stain from sticking and accumulating, and kills 99% bacteria with regular use. It is formulated by Japan advanced R&D and is made in Japan. Use it to clean the whole toilet bowl, including the toilet cover, tank, seat and even floor area around base of toilet. Just spray and rinse; so easy, anyone can use it!
Elegant Rose scent.
380ml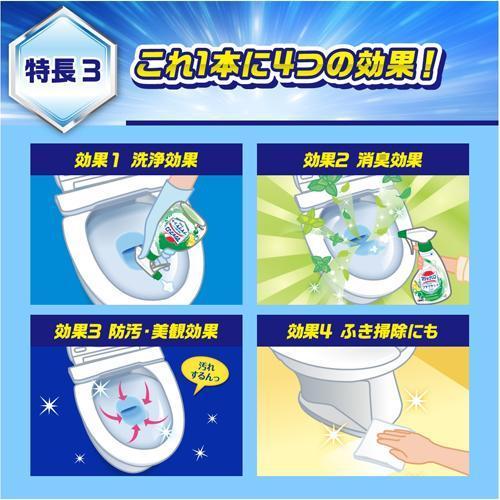 Place of Origin
Japan
Directions
Twist nozzle to "open". Spray inside toilet bowl, turning bottle upside down to spray foam under the toilet rim, then flush. For outside of toilet bowl, spray directly onto surface then rinse with water.
Ingredients
Surfactant, Chelating agent, Foam adjuster, Stabilizer
Warnings
Use only for specified usages. Keep out of reach of children. Do not spray directly into air. Foam may not be dispensed if remaining liquid is too little and not in a straight angle. Always turn nozzle to "close" position after use and do not spray thereafter. Do not use on plain wood or marble. Put on protective gloves if you have sensitive skin or using product for prolonged period.
Reviews