Product Overview
Moony water play pants lineup:
The lineup consists of 3 sizes M (6-12kg), L (9-14kg), Big (12-22kg)
9+1 pieces per pack
It is not inflated even if your baby get wet.
Make of high quality soft and durable material
For playing in the water or swimming only.
Can be wear by itself or under swimming costume
Should not use as an ordinary disposable diapers.
Made in Japan
It's easy to move, so it's fun to play in the water ♪
The "Moony Water Play Pants", which are easy to move because they do not swell or expand, have been redesigned and will be released again this year (from March 2020).
Water play pants that do not swell or expand even when entering the water
As it is a slim absorber for playing in water, it does not swell or expand even if it gets into water. Also, it doesn't matter if you wear it under your swimsuit.
"Poop block gather" around the undercarriage blocks the poop. In addition, these pants are easy to play with when you take them off.
Sharks for boys and flamingos for girls are all very cute.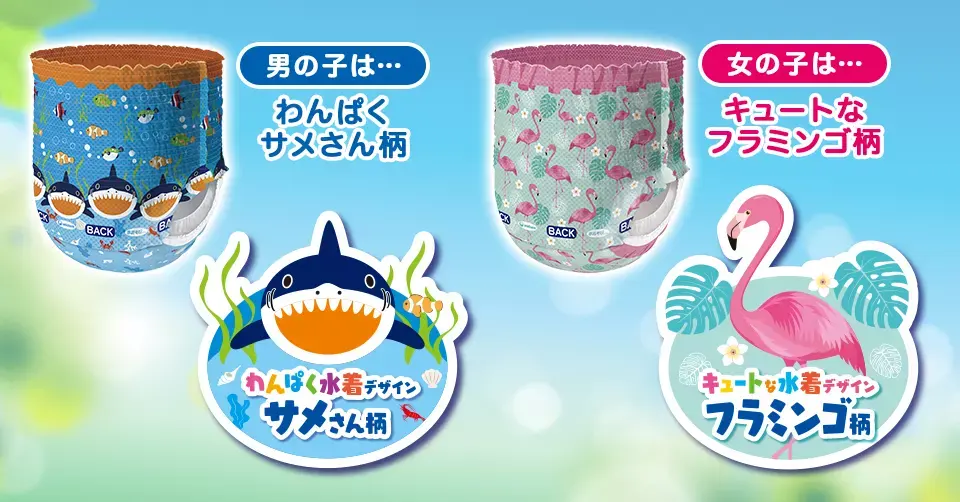 Reviews