Pigeon Japan First Time Spoon & Fork Set (Walk-in Special) (No Paypal)
Pigeon Japan First Time Spoon & Fork Set (Walk-in Special) (No Paypal)
Product Description
**No Paypal payment**
* Note:*
1) This special price is strictly for walk-in collection/customers ONLY.
2) Self-collect within 3 working days, otherwise order may be cancelled without prior notice.
3) Collection at 18, BOON LAY WAY, TRADEHUB21 #05-94, SINGAPORE 609966 ONLY.
4) Payment by CASH or NETS only.
5) While stocks last.
Includes spoon, fork and casing. Perfect for bringing it on-the-go with you.
Suitable for 12 months and up
Specially designed to fit toddler's mouth comfortably and safely
Encourages them to feed independently
Perfectly sized for your toddler
Groove at the end of spoon & fork to prevent utensils from falling into your toddler's bowl
Spoon: easy-to-scoop angle
Fork: straight tines for easy learning as toddler is able to use the fork both ways.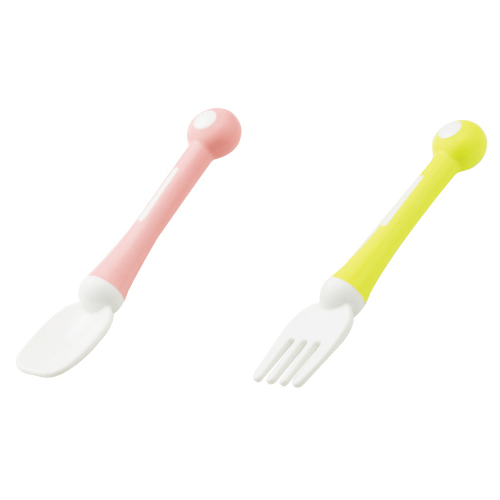 Find Similar Products by Category