Sofy Japan 100% Organic Cotton Soft Tampon - Regular (8pcs)
Product Description
Sofy Japan Soft Tampon 100% Organic Cotton - Regular Tampons for Regular Menstrual Flow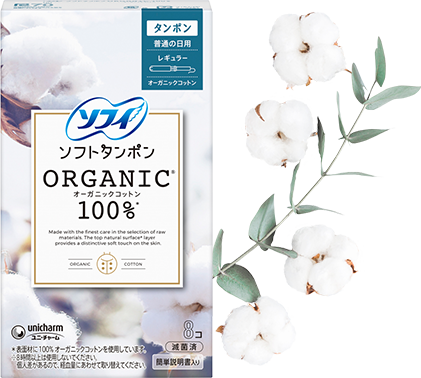 Japan's Only - Organic Cotton Tampons
Focusing on the material that directly touches the skin, the absorber is wrapped by 100% organic cotton sheet.
(Japanese tampon brands, research by Unicharm Japan as of October 2018)
Absorbing Up to 8 Hours*
Regardless of the daytime or nighttime, whenever it is difficult to change your tampon for a long time, this product guarantees no worry about leakage.
*Do not use longer than 8 hours.
*Menstruation varies by individual, so be sure to change your tampon in accordance with your menstrual flow.
Find Similar Products by Category