Product Overview
The STABILO Woody is a coloured pencil, watercolour and wax crayon all in one. The extra-thick break-resistant 10mm lead comes in 18 rich highly-pigmented colours which work well on light and dark paper, and are especially suitable for small hands. The lead is wrapped up in a pencil-like wooden barrel which stops the lead breaking up into bits like traditional crayons.
These are fabulously cute pencils which are a joy to use. Fatter, broader colour than a pencil; more convenient and less messy than a traditional wax crayon - the chunky lead has bright water-soluble pigment and the large diameter wooden case is comfortable to use. Non-toxic of course. Will also write on smooth surfaces such as glass, metal, leather etc. Frequently used in commercial settings for marking up non-porous materials for cutting, as it easily wipes off.
Sharpen with a Woody Sharpener, included in this package.
Video: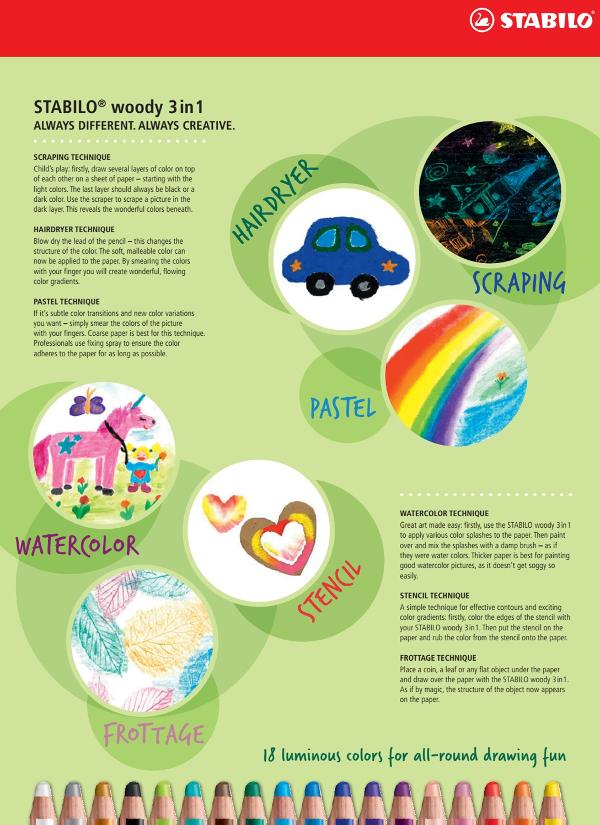 Reviews