Product Overview

Quickle Three-dimensional (3D) adsorption Floor wet sheet wiper that can remove various stains at once.
Size: Approx. 205mm x285mm
Unscented /Rose / Citrus Herb types- Number of sheets: 32 sheets (16s x 2)
Strong Type - Number of sheets: 24sheets (12s x 2)

The three-dimensional structure sheet containing the cleaning liquid can wipe off dust, hair, sole stains, and mud stains at once.99% sterilization*& deodorant.
High hair collecting power and newly developed uneven pattern make it tightly entwined!
Approximately 650,000 microfibers and unique uneven pattern

Made in Japan for Japan Domestic market.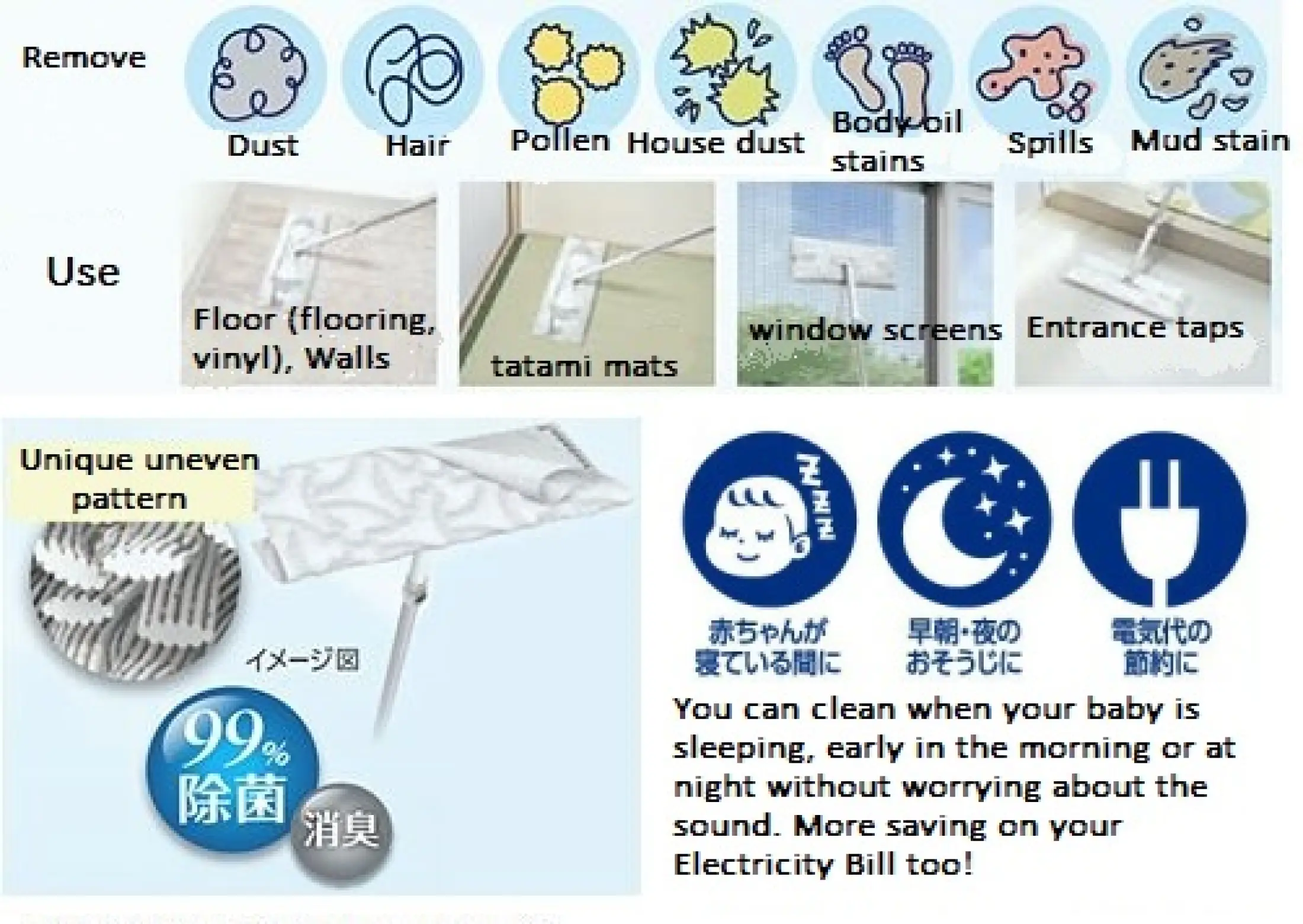 [How to use]
* Make sure that the handle of the quick wiper is not loose.
・ Turn the sticker on the surface of the bag to the side and take out one sheet.
-Place the quickle wiper in the center of the seat and push it into the insertion holes (4 places) so that the head is wrapped in it.
・ Hold the quickle wiper with one hand as much as possible and wipe the floor.
・ Wipe off sticky stains and stains directly with a sheet without using a quick wiper.
-Even if the floor does not get wet during use, dirt can be removed if the sheet is squeaky.
Reviews